The 4th JISDM is an IAG sponsored Symposium.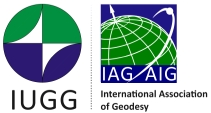 A limited number of travel awards will be granted by the International Association of Geodesy (IAG) to young scientists for presenting their own research results (orally or as poster).  In addition, the registration fees of travel award winners will be covered by the 4th JISDM organization. Applicants are required to inform the JISDM secretary at the time of application.
Further information can be found at https://iag.dgfi.tum.de/en/.